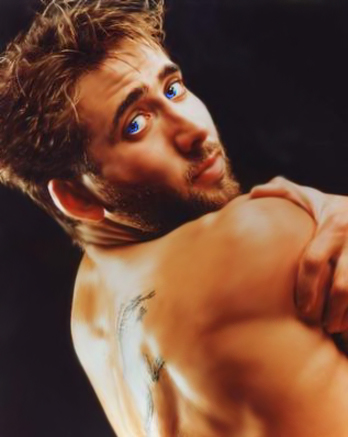 He severed all ties and left for months on end until he found that inner peace to make him whole again. He didn't know what would await him upon his return, especially for all he had done but that would be part of the healing process to face his mistakes. In this all consuming need of his he had also forsaken his own brothers, his mother - his family. He had kept himself apart with the excuse he was the black sheep - but it was just that, an excuse. An excuse to do allow this other need to consume him instead. He had not involved himself in their lives and he had now allowed them to be involved in his. This would all be changed now.
He had taken a journey that was more soul searching than anything else, leaving Ballicastle lands behind in this effort so that by the time he returned it would be the Eddie they knew years ago. Life did present it challenges, most made from one's own decisions and actions, he was ready now to face these challenges of his own making and a whole new one - a life with a goal. A goal, in essence, to become a better man, one that could love in the right way some day and maybe even a family. It had become obvious it was something he didn't know how to do, but he felt he could learn.
This new goal included his family and so his first step would be to renew that bonding. He had heard that his brother Jon, along with Joe and Patrick, had started a lumbering and mining enterprise. He would see about getting involved there and it would do him a world of good to keep his distance for now, from the fairer gender for that was where his failing had been the greatest of all. Not to avoid, for he had to face this area, but more, not to get involved for some time to come other than learning how to be a friend.