Weapons Smith - Heathfield Commons
Knighted under King Leoric McLarkin of Kildare for Heroism in Battle

Six Foot Three, Dark Mahogany Hair
Nineteen Years, Single
Second son born of Rhett and Maggie O'Brian Shawnesey
Rhett followed his father around, taking every opportunity to help him at the smithy even when young. As he grew older his father took him on as his apprentice, one day to take over the business. His father started out as a blacksmith but later on took over the Dunshire estates that had been his parents. A mercantile business with a small fleet of ships. Still he didn't set aside the smithy completely but with more duties, delegated to others he trained. Now the time came for him to train his son starting at ten years of age.
Rhett junior was the second son born but third in line of the Shawnesey children. Besides his training which came natural to him, he had a love of horses, the wild outdoors and the animals that lived there. He had learned to trap and hunt well although he didn't like killing even the wild animals so it was only for necessity. He was more apt to take in a wounded animal and care for it until healthy enough to go back into its habitat.
Sister Stephanie Rhea 21, brother Douglas 20, himself 19, brother Shaun Isaac 18 and sister Maureen Ann 16.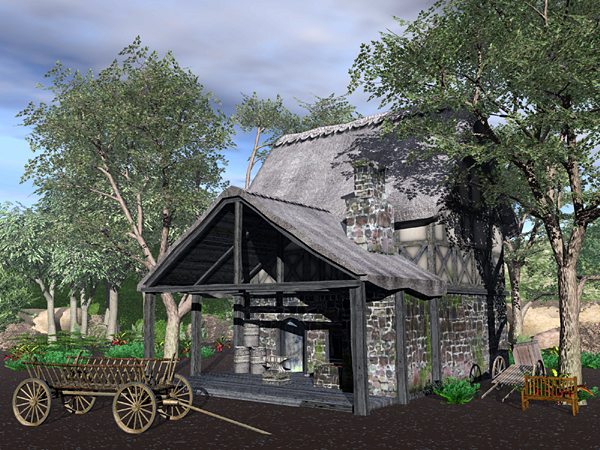 (3D Composite of Rhett's Smithy I did in Vue6 Easel)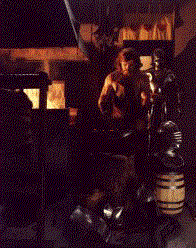 Shawnesey Weapons shop
Located within the Smithy - Heathfield Commons
-Picture is Link-

Heathfield Webpages
Heathfield Messageboard
*Profile in progress. No IM play, ooc only on roleplaying topics. Freeform.
Pictures use are only in representation of how Rhett would look, no claims made.
Only claims are pictures of the Smithy which I have done myself.*